Does "golf attire" make you think of knickers, high socks, and little caps with pom poms?
Fortunately (or unfortunately, depending on your perspective) we take a more relaxed approach to our dress code at Kingswell Glen.
If we trace our dress code back to its beginnings, it was originally intended to stop Joe from wearing his Daisy Dukes in the clubhouse. But because we didn't want to single him out, we thought we should make the dress code apply to everyone.

Golf course dress codes tend to read like a long list of dos and don'ts.
Instead of doing that, we want to spend some time talking about WHY we have a dress code so you'll better understand the reasons it exists — and you can make an educated choice to cooperate with it.
We have a dress code to enhance our member and guest experiences.
At Kingswell Glen, our first commitment is providing you with a great experience; not just a round of golf. To do this, we have certain expectations of everyone who comes to the course — whether that's in regards to language, drinking, or clothing.

Golf is a game of tradition, and one of those traditions is to dress well. We like to uphold that legacy at Kingswell Glen, in part because we've found that when everyone maintains certain standards of dress, it adds to the overall experience.
So, how can we work together to provide a good experience? Thanks for asking!
Please wear clothes that are in good condition (no rips/holes/tears/etc). "Proper" golf attire is great — think: collared shirts, pants, shorts, and skirts. (No denim.)

Other than looking put-together, the other benefit of proper golf attire is that it's designed for golf — the way it fits, stretches, and the materials it's made with. You may not have "official" golf clothes, but you likely have something in the closet that will come close.

Oh, and one more thing while we're talking about shirts: We expect guests to wear shirts while golfing. We've witnessed far too many guests tee off fully clothed, and by mid-round…well, they aren't.
We don't know who needs to hear this today, but here it is:
There is no golf equivalent to strip poker, folks.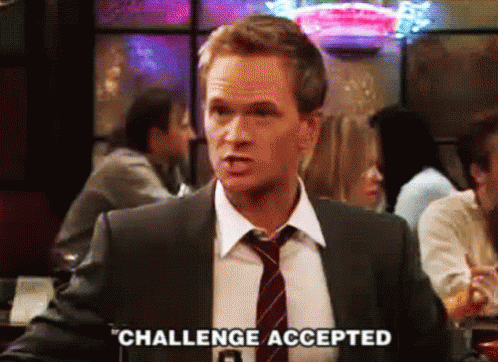 Nope. NOT a challenge. Just a fact.
In our opinion, dressing properly contributes to everyone's enjoyment of the game. Plus, when you look good, you feel good. And when you feel good, you play well.
It's science. (Or at least a theory worth putting through vigorous testing.)

Now let's talk about what a golf dress code has to do with safety.
We don't require helmets or safety vests on the course (though that might change if Jack can't get his slice under control).
We do require proper footwear as it helps everyone stay safe.
Walking around barefoot might make you feel at one with nature – and you know we love a good forest bath – but experiencing Mother Earth with unprotected feet also increases the odds of a twisted ankle, a fall, stepping on something sharp, or having someone wearing sharp shoes step on you.
And we really don't want any of that to happen.
Of course, that begs the question:
Which shoes are best to wear on the golf course?
Let's do some critical thinking here (told you this wasn't just another dress code list!) and consider how what you're wearing impacts the course. Literally.

What's on the bottom of our feet can damage the turf where we walk, and lead to more maintenance work on the course. Or even worse, it could cost you a stroke on the green due to a missed putt!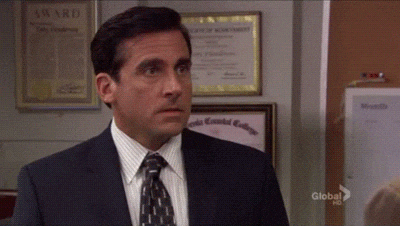 So whether it's a pair of cowboy boots, stilettos, or stiletto cowboy boots — please take a look at what's on your feet before you head out to the course.
If you don't have soft-spiked golf shoes, some cross trainers or other athletic shoes will work. Ideally they'll have a soft sole and a relatively flat bottom so they don't leave marks behind — and will be comfortable for walking. (Even if you're just walking back to your cart.)

Enforcing the dress code at Kingswell Glen
Each of us is responsible to make sure we follow the dress code, because we are Grown-A-Adults. (At least, that's our assumption.)
That said, it's up to Kingswell Glen team to enforce the dress code, and we trust the discretion of our staff.
We promise you that nobody looks forward to having these conversations with guests — it's awkward for everyone, so let's just avoid it altogether, mmmkay?
So please show up with your best for your next round at Kingswell Glen, with respect to both your effort on the course, and consideration with your clothing choices.
Dress for success both on and off the course.
Because if you can't be good, you might as well look good, right?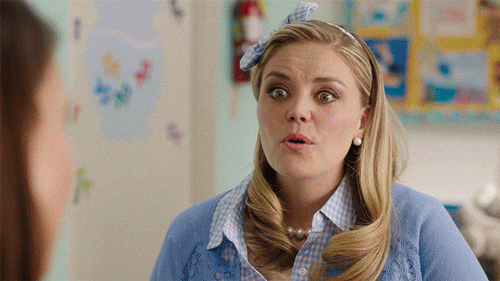 Hopefully this helps to shed some light on some of the intent behind our dress code, and to show you that our main goal is to enhance everyone's enjoyment of their time at Kingswell Glen — not to be too rigid with the dress code, or detract from your experience with us.

And of course, if you would feel more confident with a standardized list of golf fashion do's and don'ts, we do have a written dress code, which looks something like this:
1. Tailored and non-faded slacks, shorts, or golf skirts are required. No denim please.
2. Shorts and skirts must be of appropriate length. No denim please.
3. Sleeveless shirts are allowed but are required to be collared; collarless shirts must have sleeves. No denim please.
4. Appropriate golf footwear such as soft spikes, golf shoes, or toe golf sandals must be worn.
5. In lieu of golf shoes, running shoes may be worn as long as they are approved by the staff. No street shoes or sandals are permitted.
6. Spectators are required to wear appropriate clothing for the golf course.
7. That's it.
---

As always, if you have any questions, don't hesitate to call the Pro Shop and ask — or track Travis or Dave down. (They both love to talk fashion.)

Thanks so much for your co-operation and support as we work hard to contribute to the kind of community Petrolia can be proud of.
We can't wait to welcome you for your next round — with or without your pom-pom hat.
---

Want to be in the know when we share club + community activities, and maybe learn a thing or two about the great game of golf? Sign up for the Kingswell Glen weekly newsletter!
We send an email out on Fridays, and would love to have you as part of the crew.