Some of us are drawn to golf for the serenity and solitude it provides. How nice, right?
Others, however, want to compete — whether it's a match for $5 a side, skins, or drinks after the round.
If you're in the second group, you may find the competition to be fair when everyone is the same skill level. But what about if you get a lot of pars and your playing partner gets mostly bogeys? How can you compete fairly? Eventually you're going to feel bad taking your partner's money… right? 
A Handicap Index solves this problem.
When you and your playing partners each have an accurate Handicap Index (or "handicap" for short) you will each have a personal "ranking" of how well you might be expected to play on a given golf course.
Once you know each person's scoring potential, the better players can give the others a few extra strokes to even the odds, while knowing it will still be a fair match — no matter which course you play.
An accurate handicap takes the guesswork out of levelling the playing field.
You can create and maintain your handicap by submitting your scores to Golf Canada, whether those rounds are played at Kingswell Glen, or somewhere else.
How to submit your scores to and get an accurate handicap
There are a few ways that you can submit your scores, but they all require you to have a Golf Ontario/Golf Canada membership. (Fun fact: If you're a member at Kingswell Glen, your Golf Canada membership is included with your Kingswell membership fees!)
Here are the ways you can submit your scores to Golf Canada:
Stop by the Pro Shop after you've finished your round. There's a computer inside the door that exists solely for the purpose of updating your handicap — and if you need help using it, don't hesitate to ask one of the Pro Shop staff.
You can login to your Golf Canada account from your home computer and enter your scores there.
Download the Golf Canada app from the Apple App Store or Google Play Store to your phone and enter your score after your round.
After you have entered just 54 holes of golf — any combination of 9 or 18 hole scores will do — you'll have a handicap!
That was easy, wasn't it?
But it doesn't stop there — keep going. Play more golf. Enter more scores.
The more scores you enter, the more accurate your Handicap Index becomes.
Once you have 20 rounds of golf in the system, your handicap should be pretty accurate…and yes, it's important to enter ALL your scores — whether it's from a round you'll always remember or one you'd rather forget.
If you only enter your good scores, you'll end up with a handicap that's too low (a.k.a. a "vanity 'cap"). On the other hand, if you only enter your high scores with hopes that your friends will give you lots of strokes, you'll quickly be labelled a sandbagger and it may become more difficult to find friends to play with…and if you do this in a competitive round or tournament, you'll find yourself in hot water in a hurry.
How is your Handicap Index calculated?
Let's assume at this point that you've entered 20 scores and have your handicap. 
Now what? Is your handicap just your average score? 
No, not really. Your handicap is meant to be a measurement of your potential.
The number you end up with is the average of your best 8 scores from your last 20 rounds, with each score being adjusted based on the difficulty of the course.
By only measuring your best rounds, your handicap lets your playing partners know how well you could play if you have a decent round that day.
Because of this, you're NOT always supposed to shoot your handicap. And makes sense — if you want to beat someone better than you, you want to earn it by knowing you've played a good round that day, don't you?
The beauty of the game of golf is it teaches that you always have another shot.
You always have another chance to start over and do better, and your handicap provides a number you can strive for.
At Kingswell Glen, we encourage you to maintain your handicap. 
A Golf Ontario/Golf Canada membership is required to maintain your handicap – this membership is included in your annual Kingswell Glen membership (how convenient!). Also, we require a valid handicap for certain tournaments like the Club Championships and the Kingswell Cup. 
If you don't have an accurate index for those tournaments, you'll find yourself assigned a big ol' 0 handicap, and that will be a huge disadvantage if you are placed in a more difficult flight or you have to give your competitors 4 strokes each side.
(We'll talk more about what that means next time. We promise).


Remember: The point of a handicap is to increase the quality of competition and ensure the field is fair to everyone.
We're sure you understand that we can't just take your word that you "normally shoot 18 over par," give you 18 strokes, and then have you shoot an 80 in the Kingswell Cup and win by 6 strokes. 
Oh how the people would talk about that kind of scandal…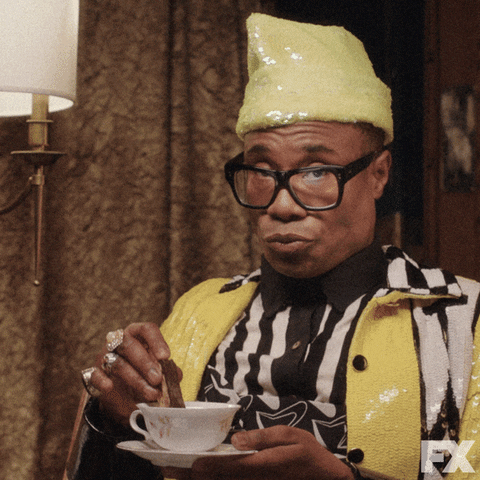 For more information on handicaps and how to use them in a round, keep your eyes open for our next post, or check out Golf Ontario — they have a lot of helpful information on handicaps if you're keen to learn more.
And of course, both our Head Pro, Dave McKinlay, and director of golf, Travis, are always happy to answer any questions you might have or put you in contact with the Handicap Committee. 


Stay tuned for our next post, all about putting your handicap to use. And in the meantime, make sure you book at least a few rounds and get a start on those 54 holes you need to enter for ultimate handicap accuracy.
Click here to view available tee times, and let us know how you make out!
---
Have you signed up for The Kingswell Communications — a weekly newsletter all about nurturing connection, feeling good, and having fun in Petrolia.
Click here to add your name to the list and be the first to know about what's new (and next) →